Our services range from acting as your Marketing team, to offering fixed-price PR packages, as well as being Branding Gurus.
​
View our "Projects" page to view our work.
We begin with a free consultation call to discuss your needs.
With our extensive expertise and creative approach, we create strategies and marketing plans to develop brands through marketing & communications.
​
We usually start with a free telephone consultation. From there, we propose a tailored Marketing Plan with our suggested services and on-going consultancy, tailored for monthly activity.
This is also perfect for companies looking to re-vamp their current marketing strategies.
After an analysis and proposal are provided, our Marketing Plan & On-going Services could include:
- Strategy Consultancy
- Social Media Marketing
- Market Research
- Content Marketing
- Public Relations Management
- Press Release Writing
- Customer Persona Profiling
- Lead Generation Strategy
- Website Design/ Optimisation
- SEO Optimisation
- Analytics Management
- Campaign Management
​
​
24/7 Account Management for Growth
Social media has never been more prominent for PR, Communications and Sales for businesses of all industries.
​
An effective Social Media Strategy can enable businesses to:
​
- Instantly engage with their target audience
- Reflect ideal brand identity
- Increase Website Traffic
- Grow sales revenue
​
Let us take Social Media off your "To-do" list and make it work for you on auto-pilot!
​
We create bespoke monthly packages for our clients' social media channels including Instagram, Facebook, LinkedIn, and TikTok which are tailored to their budget, needs and goals.
All our Packages include:
- Social Media Strategy + Design
- Content Strategy
- Posting & Distribution
- Engagement Management
-24/7 Account Management
- AD / Promo Advice
- Analysis & Reporting
We begin with a free consultation call to discuss your needs.
PR MANAGEMENT & EXECUTION
From On-going PR Management on a retainer monthly package, to individual campaigns and launches, we can help.
Looking to explore Public Relations activity?
We can create a PR plan for you that is tailored to your brand and establish month-to-month targets, or create fixed-price bundle packages for specific projects.
​
Our PR Communications Strategies include:
​
- Print Media Advertising
- Digital ADs (Google, Socials)
- Press Release writing & Distribution
- Influencer Marketing
- PR Representation
- Campaign Management
- Organic PR
- Press Parties
- Ambassadorships
- Events / Exhibitions Management
​
​
We begin with a free consultation call to discuss your needs.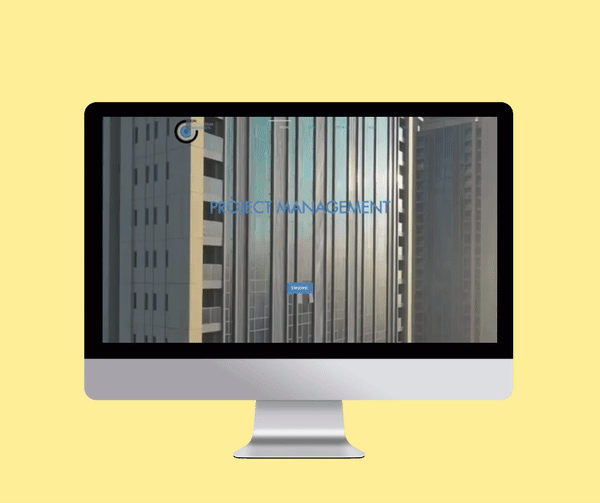 A great website encompasses a brand's essence and works as the shop-front that the target audience can reach digitally.
Whether you are looking for a brand new website from scratch or to re-vamp your current website and obtain more Google hits, we can help.
​
Each package we offer is bespoke and according to the brand, however all include:
​
- Minimum of 5 Pages
- SEO Optimisation throughout
- Website Design
- Hosting/ Domain Package
- UK-GDPR related Policy Pages
- Social Media/ Blog Integrations
- Option to add monthly Website Management by Exi
Please contact us to discuss your website enquiry below.
CPD PROVIDERS ACCREDITATION
Becoming a CPD (Continuing-Personal-Development) provider is a proven effective strategy for many companies to include within their Sales & Marketing.
Through CPD Courses, Presentations, Events and Trainings/workshops, brands connect with key influencers & decision makers amongst their target audience, whilst educating them on a service or product they offer.
​
These can then lead to even bigger connections and business opportunities, and also gives your brand an edge of expertise to promote.
​
We work with companies on a CPD Strategy​ by:
​
- Course/ CPD Content Creation
- CPD Certification / Accreditation
- CPD Content Strategy
- CPD Promotion Strategy
- CPD Events/ Courses Admin Management
We begin with a free consultation call to discuss your needs.
CREATIVE DESIGN & COPYWRITING
With years behind the scenes within various industries, we can help create your company branded products as well as special designed items.
​
These include:​
​
- Company leaflets
- Product Brochures
- Restaurant Menus
- Branded Materials e.g. banners, business cards, event displays
- Book Covers & Page Design
- Digital Content Creation
- Copywriting for materials
Please get in touch to discuss your topic of interest, attendance and pricing.
We can provide tailored in-house and online
Trainings and Workshops to equip business owners, teams and consultants with a plan and strategies to apply to their current work & projects.
​
All our training sessions come with a template bundle of action plans for the participants to take afterwards too.
​
We cover all things Marketing, including the following topics:
​
- Mastering Social Media
​
- Customer Experience (CX)
​
- Branding Strategy
​
- Account-based Marketing (ABM)
(great for specific target clients)
​
- Automation, Analytics & ROI
​
- Inbound Marketing
​
- Personal Branding